At Seis.8 we develop and execute marketing strategies for sponsorships, carrying out an integral plan so that the event and/or venue is well accepted by the brands, thus generating more trust and attracting potential sponsors.
We carry out the complete management of the commercial section for brands, from its planning, development, creation of commercial folder, presentation before brands, closing, follow up, public relations, supervision of activations, etc.
We want your event to have the best brands, for a better positioning always!
Construction, Design, Workshop, Renovation and creativity
At Seis.8 we are dedicated to perfecting your ideas, with our own workshops located in CDMX and Monterrey we ensure a better price and excellent control of your project from start to finish, as well as our dreamy creative department which makes those ideas a reality for your company, creating the best stands, promotional items, printing of all types, displays, scenarios, unconventional tools for activations, remodeling of spaces such as bars, restaurants and hotels.
In Seis.8 we do everything, EVERYTHING, whatever comes to mind and more, always with the best quality and speed and above all with the sense of perfection that your company is looking for.
Congresses, conventions, Business and Luxury Events
We are a great team of professionals, specialists in BIG events, we take the needs of our customers and transform them into real experiences, thus managing to leave a mental impression on all attendees who are part of your event.
We have everything necessary in-house so that your event is the most innovative, with the best experience and at the best cost. From alliances with the best wholesale chains of lodging, to ultra-creative workshops to customize scenarios, gazebos, generate innovative experiences, as well as talent that differentiates your event or convention from all the thousands that other companies already do.
With Seis.8 you will have a reliable ally that takes care of your investment from start to finish.
Structure, Development and Operation of Massive Entertainment Events.
At Seis.8, we are experts in everything related to entertainment and massive events. Within our team we have a long experience in all types of events, from social events for 100 people, to some of the most renowned festivals in the country. So with our collaboration we can plan, execute, manage and develop everything related to a massive event, trying to minimize operational risks, as well as financial and that the event has a sustainable growth over time.
We are specialists in FOH, production and financial planning so we can make your event have a great start and above all a better execution.
With us you will have a reliable ally that takes care of your investment at all times.
Booking & Talent Management
At Seis.8, we maintain diverse alliances and relationships with several of the best agencies and managers of artists, speakers and talent of all kinds, around the world, but significantly in Los Angeles, London, various parts of Europe, Mexico and Latin America.
From talent curatorship, price negotiation, contract management, and logistics management, we guarantee the best talent at reasonable prices for any private event or mass entertainment event.
Venues (Operation, Commercial Advice)
At Seis.8 we are experts in developing new venues, both for social and business events, as well as for entertainment, conventions and congresses.
We make a strategic marketing plan, to reach the estimated profitability parameters, from the creation, as well as the commercial advice for the sales area, development of commercial and growth plans.
We actively seek to make the operation efficient and always focused on customer service, seeking to increase the influx of customers through a good commercial strategy, as well as an operation focused on minimizing expenses and increasing customer and attendee satisfaction.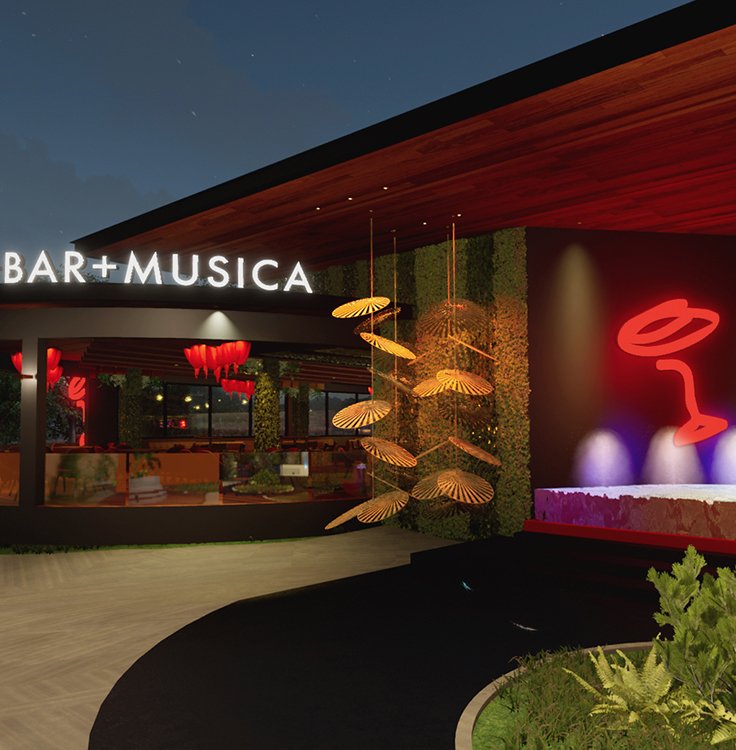 Concierge and Incentive Travel.
At Seis.8 we have experts with extensive experience in the hotel industry, vacation logistics, luxury concierge services, stewardship, air and ground transportation services, tours and yachts.
We develop and create innovative and personalized concepts for the type of convention, congress and/or incentive travel to be carried out.
We have strategic alliances and memberships with the largest wholesale platforms in the world, which allows us to expand our borders, offering our services virtually anywhere on the planet. We can offer you a service beyond the expected, from business class hotels to 5-diamond resorts.
In Seis.8 we adapt and improve the experience of each of our clients, whether for pleasure, business, conventions or incentives, traveling with us is to experience the true benefits of each destination, at a preferential cost by not depending on intermediaries.